Also in Germany, make use of the expertise of De Beer Accountants & Belastingadviseurs. To make all regulations concerning doing business in the Netherlands clear for you, De Beer Accountants & Belastingadviseurs has written a handbook for you. 
The power of
De Beer International
De Beer is located in the logistics hub of Tilburg and has long had a good international network. This makes us an excellent partner for internationally oriented companies and for entrepreneurs doing business with Germany. We are happy to assist you in setting up a German branch or cooperation with a German partner.
In cross-border projects involving various European rules and regulations, we work closely with our international partner DHPG, the German partner in our VGD network. VGD has offices in several European countries. In terms of culture and working method, De Beer, VGD and DHPG are a perfect match, which means we can provide excellent support for your international activities. Not only does our Germany desk focus on Dutch companies doing business with Germany, we are also happy to be your partner if you are a German company considering establishing yourself in the Netherlands. If you enter the Dutch market, despite European unification, you will have to deal with all kinds of specific regulations. Think about salary splits, social insurance and company cars. Therefore, you should seek advice from an advisor who is well-versed in what you face when doing business in the Netherlands.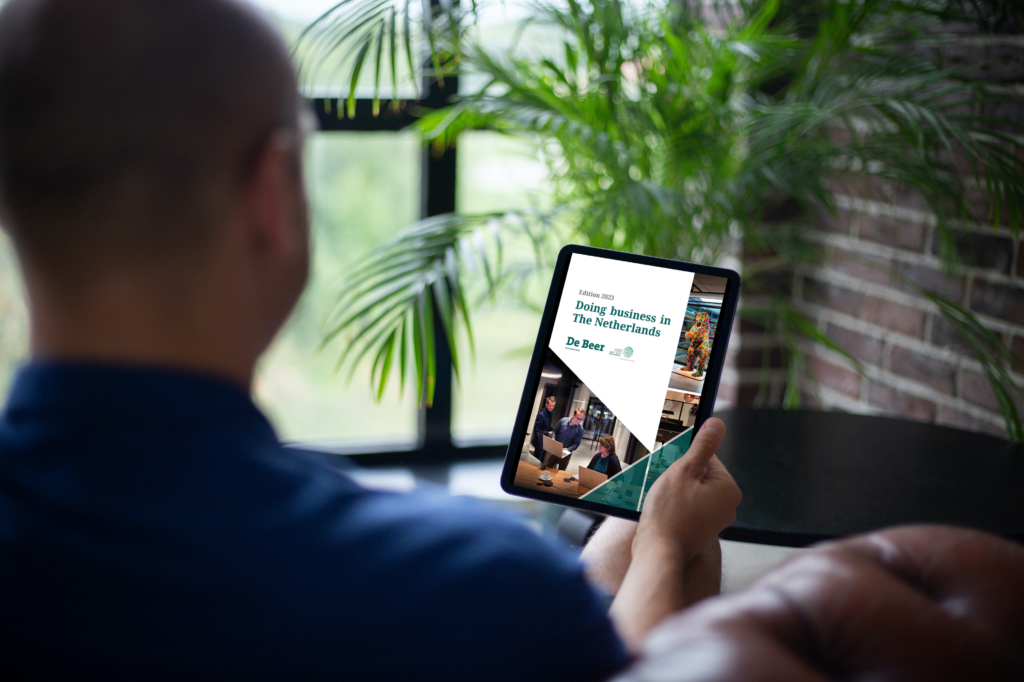 Whitepaper Doing Business In The Netherlands
Curious about all the ins and outs of doing business in the Netherlands? Download our free PDF file that clearly outlines everything you need to know. This file is available in English and German.
Tivolistraat 6
5017 HP Tilburg
T +31 (0)13 211 64 00
Nieuwstraat 10a
5111 CW Baarle-Nassau
T +31 (0)13 211 64 00
Postbus 4051
5004 JB Tilburg
info@debeer.nl